drain camera
CLOGGED PIPE?

CRUSHED PIPE?

BROKEN PIPE?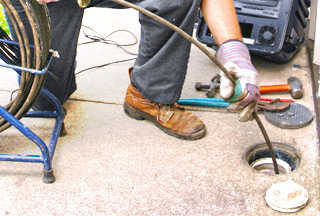 Drain cameras are valuable tools to be able to visually inspect sewer lines, water lines and other pipes. Some pipes are underground, under a foundation, run through cement.
We will use our drain cameras with high resolution to go into your pipes from 2 inches to 12 inches.
The flexibility of drain cameras allow inspections in tough to reach places. There is no guesswork in what your problem entails. Let us diagnose and solve your drain line concerns.
Issues that can be found in relation to your pipes:
Pipe Corrosion
Misaligned Pipe
Root Intrusion
Broken Pipe
Punctured Pipe
Obstructions